Sustainable Fibres
Our fabric and design decisions are integral to our environmental footprint. We look for fabrics and fibres grown or developed responsibly and can help us to minimise waste at the production stage. We do not send any finished products to landfillrather donate or recycle them.
Our designers use the Modibodi Preferred Material Standard as a guide when sourcing fabrics to help ensure our products are responsible, long-lasting and leak-proof. This standard considers the whole value chain from farm/extraction through to fibre processing, consumer use, and end of life.

Modibodi Preferred Material Standard 
PREFERRED
Recycled, renewable fibres that are high quality, biodegradable, processed with minimal chemicals and responsibly produced and processed. If the fibres are virgin, the fibres should be traceable through supply chain back to raw material production and grown with regenerative practices and ensure social sustainability. Choosing fibres that are recyclable is also important.

BETTER

Fibres that meet two or more of the following criteria: renewable, recycled, durable, reduced chemical and/or water processing, biodegradable, traceable or responsibly grown.

GOOD

Today's better choice. Renewable fibres or recycled fibres that meet at least one of the following criteria: durable, biodegradable, traceable or responsibly processed.

 DO NOT USE

Fibres that do not meet our standards include those that are low quality, highly polluting at production, use and end-of-life stages, non-biodegradable and non-recyclable.
Better Fabrics and Fibres 
Viscose:
We purchase viscose made from Forest Stewardship Council (FSC) certified bamboo. We follow the CanopyStyle Bamboo Position choosing a fast growing cellulose input.

Wool:
Our wool is grown by non-mulesed Merino sheep in Australia by woolgrowers like Tom and Sophie Holt at Coonong Station, who practice sustainable land management and are Responsible Wool Standard certified. 
Organic Cotton:
Our organic cotton underpants are made from GOTS certified organic cotton (CU 1118881).The standard for organic fibres stipulates both ecological and labour conditions in textile and apparel manufacturing.

Recycled Nylon:
We use recycled nylon made from pre-consumer waste. This waste is in the form of unused nylon chips and yarn which is processed into recycled yarn rather than considered waste.
Chemicals
We follow a strict supplier due diligence process and regular health and safety compliance checks, including spot tests for PFAS to ensure safety in our supply chain. None of our designs require the functionality of PFAS. Our treatments are ZDHC compliant. 
All our fibres and products are Standard 100 by Oeko-Tex® certified as free from harmful substances to human health, including allergens and carcinogens. Our certificates cover Class 1 for baby products, Class 2 recycled products, organic products and other fibres.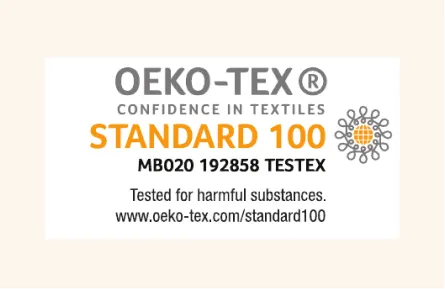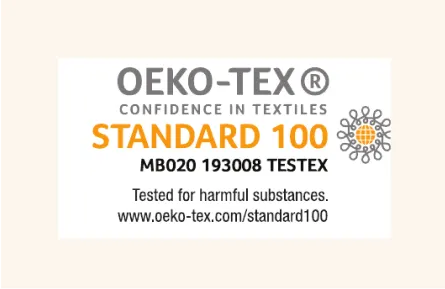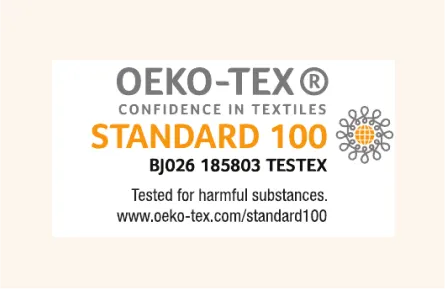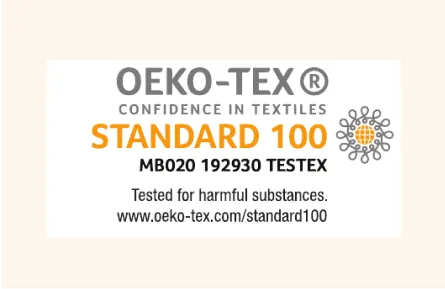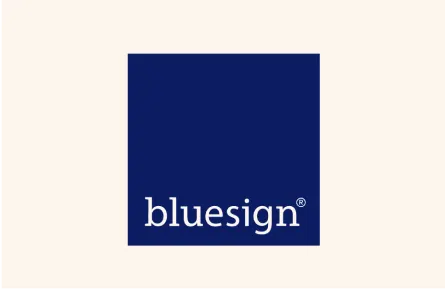 Responsible Packaging
As signatories to the Canopy Package4Good policy our focus is looking for alternatives to paper and exploring opportunities to move to interesting innovations such as agricultural waste.  
Our current cardboard sleeve product packaging and boxes are Forests Stewardship Council (FSC) certified and made from a minimum of 75% recycled paper and can be recycled after use. While our suppliers use recycled shipping boxes. 
To deliver our products to you without plastic, we use mail satchels from Grounded Packaging, who are a certified B Corp and member of the Ocean Plastic Rescue program. 
Top Tip
Once you've opened it, cut off the postal stickers and pop it into your compost bin with your food and garden waste, or add it to a commercial compost collection - soon enough, the worms will be eating it for breakfast.

Remember ComPOST bags are NOT for recycling – that's a whole other process!